5th-Grade Homeschool Curriculum Picks
Our 2020/2021 5th-Grade Homeschool Curriculum Picks
Back in 3rd-grade, we realized one for all wasn't for us so I began piecing together my own curriculum. Piecing together my own curriculum at first entailed never-ending research and was exhausting but worth every minute it took of my time. Why all the research? Since I was homeschooling my goal was to match the curriculum I was using to my children's learning style. The good news is, after 2 years of practicing I know exactly what works for us, what we like or definitely don't, and curriculum shopping now is a breeze.
My soon to be 5th-grader learning style and the reality of homeschooling 3 elementary-aged kids are the driving forces behind our own 5th-grade curriculum picks. Let's take a look at What we chose, Why we chose it, and Where you can find it.
Language Arts
    1. Essentials in Writing 5.
👉(Click on the link to read my full review of EIW) LINK→Essentials in Writing a Gift for Reluctant Writers.←
This is a complete Writing curriculum with Video lessons that is split into 2 parts. The first half of this program covers basic Grammar and sentences, and the second half teaches basic Composition.
After using a boxed curriculum with my eldest child in 1st-grade with less than stellar writing results, we moved on to Essentials in writing (EIW) beginning in 2nd-grade. We've been using EIW for the last 3 years with two of my school-aged children and they are both blossoming into great young writers. In our creative writing experience, if you push too hard too soon your child will resist and dread learning how to write for years to come, having a long hard journey ahead of you both. I made this mistake and my advice is to use caution when choosing a writing curriculum for these early elementary years.
Essentials in Writing is a writing curriculum that uses a gentle and easy approach when teaching writing. The instruction videos are short (3-5 minutes) and each lesson is explained Step-by-Step by the teacher and founder of the program Matthew Stephens. EIW prides itself on only presenting small chunks of information at a time, making it also a great writing curriculum choice for kids who struggle with dyslexia. Many students after using Essentials in Writing go on to do wonderfully in college. There are many testimonials on their website of college-bound kids who have aced their English Class after using this curriculum and I have provided a link for your convenience. Link→ (Essentials in Writing Parents Reviews)
This writing curriculum has been very effective in our household. It gives me great confidence in knowing my son is learning the writing process from someone who has been properly trained in this subject. By the end of our 4th-grade year, our son is thriving using this curriculum and the same is for his younger brother who finished level 2. There is no other writing curriculum I'd even consider using at this time.
👉(Click on the link to read my full review) LINK→ All About Spelling vs. Spelling You See.←
"All About Spelling" teaches great unique little tricks that truly make learning spelling a breeze, without relying solely on memorization.
All About Spelling (AAS) has been a complete game-changer for us, making spelling easy to learn using its multisensory approach. Because we only started using this program with my eldest son in 3rd-grade, we had to backtrack and begin from Level 1. If this is also your situation, please don't let the thought of having to start from Level 1 discourage you from using this wonderful spelling program. It was extremely simple and painless to complete the first 3 levels of AAS in 3rd-grade and in 4th-grade we took our sweet time and completed level 4. Some students move quicker through the lessons and some slower, for us, we averaged about 1 lesson per week during our 4th-grade year. We now foresee completing AAS lev.5 in 5th-grade (Maybe even beginning some of level 6).
Before using this program my eldest son really had no luck learning spelling. A couple of months into his 3rd-grade school year, I realized the program we had been using up to that point wasn't working. My son did not have a clear direction or understanding of how to spell English words and was widely guessing, making the whole process highly frustrating for him.
After using All About Spelling for only a few months, my son's improvement was undeniable. We now use this program with all our children and it has been a lifesaver particularly with my eldest. My son finally feels like his spelling light bulb went on and says this program has taken the confusion and guessing out of spelling. I highly recommend AAS as it can be easily adapted to many learning styles.
All About Homophones is a one time purchase that will cover the teaching of all homophones for grades 1-8. This book is truly

Open and Go

, offering many different ways to teach, learn and practice homophones. 
The main part of this book provides Homophone worksheets where the student will need to choose the right homophone to complete each of the 10 pre-printed sentences. Yes, as easy as that! All Homophone worksheets are listed by grade at the beginning of the book so parents know exactly what needs to be covered in each grade. Also, provided are a few graphic organizers (charts and diagrams) students fill in with a homophone definition and drawing. Another part of the All About Homophones book offers 14 crossword puzzles and each of these puzzles will cover many homophones taught throughout the book. Parents can copy these graphic organizers and/or Crossword Puzzles for their children to use as additional practice as they see fit. Finally, at the back end of this book, parents will find additional enrichment tools such as Card Games "Pig, Go Fish, Old Maid, Homophone Memory Game, Snap, Homophone Pile-Up", and many homophone Tongue Twisters and Riddles. Everything comes with instructions and suggestions on how to play/use as extra enrichment activities. You can do one worksheet a week, one a day, or as many or as little activities you want and no matter what your child is bound to easily learn their homophones with little effort but LOTS of fun!🤗
    4. A Reason for Handwriting – level D
Over the course of 3rd and 4th grade, we used "A reason for Handwriting – lev T" to learn cursive handwriting. We found this book to be pretty straight-forward and really like their cursive letter style. For these reasons, I decided to continue our cursive practice in 5th-grade by continuing using the "A Reason for Handwriting" series using level D.
    5. Abeka's Reading Comprehension Skill Sheets 3 (New Edition)
After successfully focusing on expediting my child's Reading Speed in 3rd-grade, the following year I decided to shift my focus on strengthening my 4th-grader's reading comprehension skills. We did so by using The Abeka Reading Comprehension Skill Sheets 2 and I'm pleased to say we had great success. Since this program was very simple to use from a teacher's standpoint and my children really enjoyed it, I'm happy to go on and use level 3 for our 5th-Grade school year. I highly recommend parents purchase the Teacher's Edition and not just the student book, to get the most out of these practice sheets.
Abeka's Reading Comprehension Skill Sheets 3 contains 35 short reading selections followed by questions meant to guide the student in developing strong reading comprehension strategies and skills. This book will help a child identify and understand the following: Author's Purpose, Cause & Effect, Compare & Contrast, Context, Details, Fact vs. Opinion, Fantasy vs. Reality, Figurative Language, Inference, Main Character/ Main Idea, Moral, Prediction, Problem & Solution, Sequence, Setting, and more.
Students will continue practicing Silent Reading Skills throughout this curriculum and begin to work on comprehending literature on a higher level.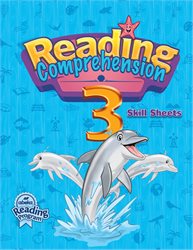 ←student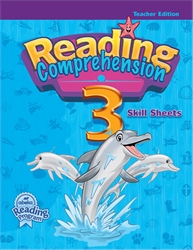 ←Teacher Edition **make sure you also purchase the Teacher's Edition to get the most out of these practice sheets.
   6. Reading
At this time, I haven't made our 5th-grade reading list yet but in general I usually only pick 3 books for my son to read and give him the freedom to choose the remaining. In 4th-grade, my son read well over 30 books (mostly chapter books). My son's journey to reading wasn't smooth by any means and I really thought he would never enjoy reading books on his own. In 3rd grade is when the magic happened for him and if you too have a reluctant reader you can find out how more in my post If you don't want to miss this post when it comes out, make sure to subscribe to our email list.
    7a. Progeny Press Literature Study Guides.
We have used these Study Guides during 4th-grade and my best advice is to make sure you choose the appropriate guides based upon your student's grade and abilities. Progeny Press website doesn't list its study guides by individual grades, instead, it groups them in 4 groups:
Lower Elementary, Upper Elementary, Middle School, High School.
I've personally reached out to the company last year to ask for advice on which study guides would be appropriate to use in 4th grade, why? Because we a bunch of study guides listed under 4th-6th grade I didn't want to pick the ones meant for 6th grade and overwhelm my student. For 5th grade I have planned to complete between 2-3 study guides and my picks will be the following:
To complete the study guides, students have 2 options.
They can read the entire book during week one and then complete 1 page of the study guide x day (we found 2 x week was more than enough).
The other option is for students to read the chapters as they go and then complete each section of the guides. (For example, the students must have read chapters 1 & 2 if the section of the study guide is titled Chapters 1 & 2.)
These study guides are meant to be completed with an open book and at the end of it all, you can move as slow or as fast as needed to match your child's abilities. We are planning to complete the following 2-3 Progeny Press Study Guides in 5th-grade.
<-Book <-Study Guide
<-Book <-Study Guide
←book ←Study Guide 
←book ←Study Guide
←book ←Study Guide
 7b. Free Book Report Templates 
TIP!→ (you can find us on Pinterest "Homeschooling Along" then click on our Free Printables Board, there you'll find some FREE with NO-STRINGS attached Book Report Templates for you to print).
My advice is to keep it Simple and do not Overuse these, to avoid taking the joy out of the young readers' experience. Our kids will have many years ahead of them to learn more and master this skill.🤷‍♀️
Math
     1. Math-U-See – level Epsilon
👉(click on the link to read my full review) LINK→Math-U-See review of levels Primer and up.←
MUS is a mastery-based program which means it focuses on one concept at a time for each level. Delta level corresponds to 4th-grade and it solely focuses on divisions (single & multi-digits).
We have switched to using MUS with my eldest child in 2nd grade and after going through 5 levels between 3 kids, I can confidently say we will never use anything else. Many parents are thrown off by the sequence of this program and believe their kids are "behind" compared to what kids in public school are learning. First of all, have you heard the insanity of public school's common core elementary math? For that alone I couldn't be more grateful we are homeschooling. With weekly video lessons, MUS takes the stress of teaching math off the parents leaving it into Mr. Demme's capable hands. There is no better math teacher out there I would rather my kids to learn math from!
Scheduling M-U-S
You can move through each level as fast or as slow as your child needs. Some families have their students complete all worksheets (we fall into this category), where others skip pages. You the parent will know what is more appropriate for your child to do while going through each level. In general, we complete 2-3 pages 4 x week.
Thinking Skills
As I mentioned in my "Abeka vs. Timberdoodle" post,
I strongly believe it is very important to teach kids from the early school years Analytical & Critical thinking together with Problem-solving skills.
These skills are beneficial across ALL curriculum areas, and incorporating a Critical Thinking workbook is a must in each one of our kids' curriculums. Each year we alternate using this book series and the Critical Thinking Co.
The last time we use this book series was in 3rd-grade and we were pretty surprised to get stumped by certain brain teasers and assignments throughout the book. Now you might think of this as a bad thing but actually it was during those times we learned the most!
←Link "Critical & Creative Thinking 5" book.
 Scheduling
We complete 1 page x day 4 to 5 times a week.
👉(click on the link to read my full review) LINK→ How to Play ColorKu|Review←
Playing the Colorku game is a great way to help kids develop and strengthen their logic and strategic problem-solving thinking skills.
ColorKu is a colored version of the Sudoku puzzle where colors take place of the Sudoku numbers and players don't need to know how to play Sudoku to enjoy this mind sharpening logic game. ColorKu is for ages 8+, however, this puzzle/game is also a great option for adults who want to keep their brain sharp, offering limitless hours of mind-bending, problem-solving exercise for people of almost all ages.
History & Geography

 
Initially for 5th-grade history, I intended to use The Good & The Beautiful – History 1. However, after completing our Florida History studies in 4th-grade, it made sense for us to transition into studying America's history instead. Of the many American history curriculums out there, it was an easy choice for me to settle on using Our Star-Spangled Story by Notgrass. Although this curriculum is listed for grades 1-4, we found it to be best-designed and easiest to use for our family of 3 elementary homeschooling children.
OSSS 90 lessons of American History are based on Patriotism, Christianity, and Positive American Attitudes. Since this study of history also incorporates some geography, we won't be adding any other specific geography curriculum.
Scheduling
We plan on incorporating History twice a week in 5th grade. Since the lessons are very short and sweet, I foresee completing more than one lesson on certain days.
Science
    1.  Meteorology & Water – by The Good and The Beautiful (TGTB)
TGTB offers so many beautifully illustrated Open and Go science units (and many more to be released in the near future), our biggest problem is choosing which one to do first! Some units are shorter than others but in general, families could easily do 2-3 per year. By only covering 2 units per school year you'll have plenty of time to expand each unit by reading related books (you'll find many title suggestions at the beginning of each curriculum). If adding readers to each science unit is not of your interest, it is absolutely fine since they already do a wonderful job beautifully covering each subject.
TGTB science lessons are not dry and boring but very engaging for all ages. These units are meant to be done together as a family with suggested activities grouped by age range throughout the lessons in each unit. If you do 2 lessons per week you'll be covering all units currently available in about 3.5 years. I believe by following this schedule you'll be covering 3-4 units per school year. Because we are not in a rush I've only added 2 units to our 5th-grade schedule, however, I did buy 4 more so if we finish early we'll have plenty of choices to pick from. Below is a link to TGTB science webpage for you to browse their units and also watch their short video explaining more about how to teach their science units (Super Easy).
⇒LINK→The Good and The Beautiful K-8 Science Units webpage.←
Dr. Bonyfide is a cute kid-friendly series of 4 books, that teaches kids in a super fun way about the human skeleton, the different names, and functions of our bones. 
This year we'll be using "book 3" where Dr. Bonyfide with the aide of X-Ray glasses and fun activities, teaches students all about the Bones of the Rib Cage and Spine. My kids highly enjoyed Dr. Bonyfide-book 1 & 2 the last couple of years, to the point they don't even consider it to be part of their school work. SCORE!😄
Typing Instructor for Kids – Platinum
Whether your child is planning on becoming a writer or not, Keyboarding skills are required in most jobs these days, and many employers are looking for fast typers, not your average Joe (I'm a below-average Joe).😔
Think about today's professions and tell me if Keyboarding isn't in it. From a Bank Teller to a Police Officer, Physician, Lawyer, CEO, or Programmer, they all require typing skills. Unfortunately the slower a person types, the less productive they are, which also make them a less desirable candidate for the job or promotion. Anyone out there reading this still wants to skip Keyboarding lessons??😆
We have used "Typing Instructor for Kids" as our keyboarding program and it's a good program to use for young children. I did find its games could become a bit too distracting for some kids and try to stay away and stick to strictly the typing part of this program.
Art
    1. "My Crazy Inventions" Book*
Our son is very creative, he loves to build with Lego or anything he can get his hands on. He creates things out of cereal, pasta, or any cardboard boxes he can get his hands on. Come to find out Dr. Alan Mendelsohnthe co-author of a study done by The American Academy of Pediatrics (AAP), in this report mentions how kids can simply use a cardboard box to play and help develop their creative and imaginative skills. 👉You can find out more about the American Academy of Pediatrics latest clinical report here→ LINK→Hands-On Toys|AAP's New Recommendation←
 If your children love to invent and learn about inventors then this is a great book for you to add on to your curriculum list. "My Crazy Inventions" book engages a child's creativity by talking about many inventions some famous and some failed, to then prompt them to draw their own. This book offers many great starter-up ideas to help get their own going. A very creative and fun book! 🤓
Philippians 4:9
Whatever you have learned or received or heard from me, or seen in me—put it into practice. And the God of peace will be with you.
May 5th-Grade be filled with Blessings and lots of Peaceful/Fun learning,
Juno. 🌊⛵